ECMC2023 fundraiser alleycats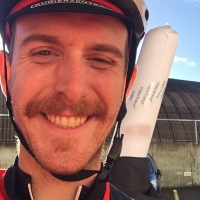 Hey everyone, I spoke to Rozie from Budapest and she agreed we should get something going to raise some money to help the organisation, so I figured we should do an international alleycat like Muscles for Brussels!

The idea is to have every city signed up by end of January and races done by mid march or so with all the moneys going straight to our buddies in Budapest.

I need help finding a name though, and maybe designing a sticker or something.

Any ideas?
Comments