PARIS IS MAGIC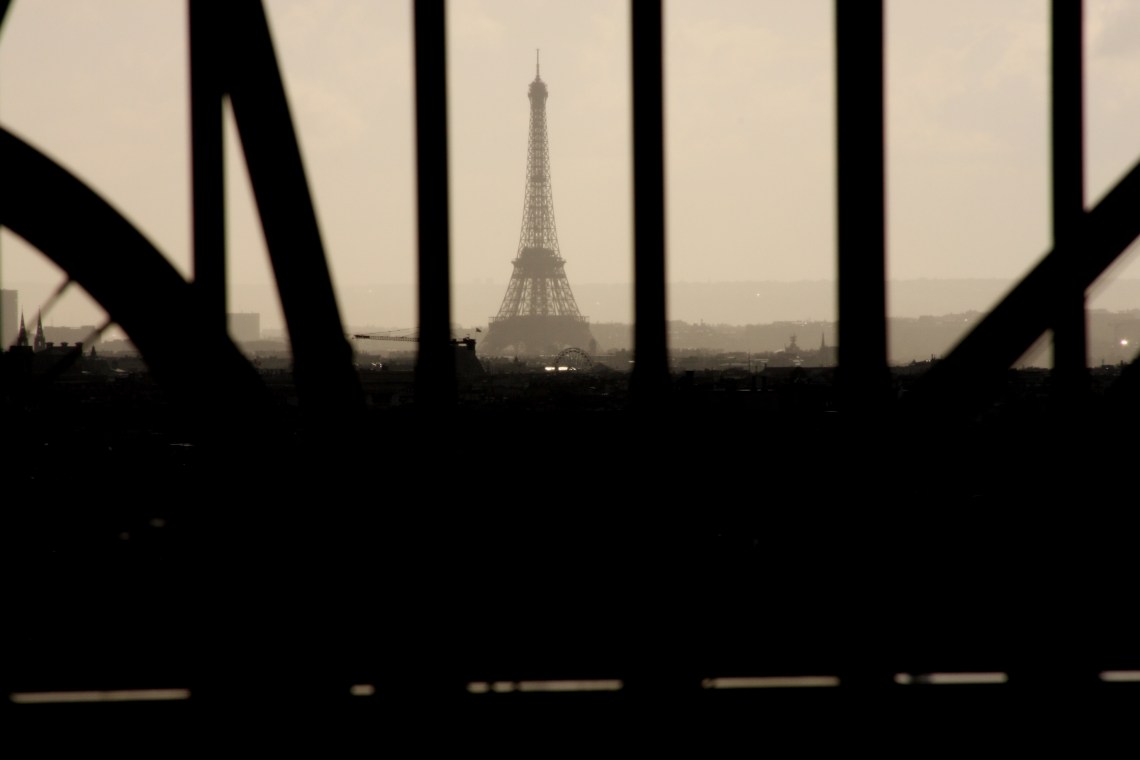 Ajouter deux lettres à Paris, c'est le Paradis Add two letters to Paris, and it's paradise
Jules Renard
USEFUL PLACES
En cas de crevaison nous vous conseillons quelques adresses :
ATELIER VELORUTION, 4 rue Jacques Coeur (75004)
Franscoop, 47 rue Servan (75011)
La Bicyclette, 10 rue Crozatier (75012)
Fixie Warehouse, 2 bis Rue Bénard, (75014)
Bycloune, 7 rue froment (75011)
Les petits vélos de Maurice, 81 Boulevard Richard Lenoir (75011)
Cycles Laurent, 9 boulevard Voltaire (75011)
PARIS AND ITS MESSENGERS
Paris ! Oh Paris, city of lights, cradle of fashion and the arts,
Paris and its coffee and croissants in the morning,
Paris and its walks along the Seine,
Paris and its magnificent monuments!
Paris its messengers !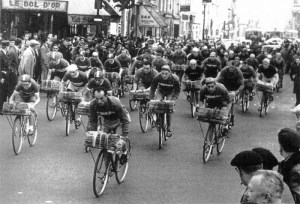 The histories of Paris and of cycling are intertwined : from the 1900s until the 1950s, newspapers were delivered by bike. Each year, the "Critérium des porteurs de journaux " - the oldest bike messenger competition in the world - took place in the city. However, due to the popularity of motorbikes and scooters, bike messengers started disappearing from the streets of Paris. It wasn't until 1995 that they came back in force due to public transport strikes. Today in Paris there are more than 250 bike messengers within 15 companies, and this number is constantly growing. This can no doubt be attributed to our growing awareness of green issues and the many ways cycling benefits the environment.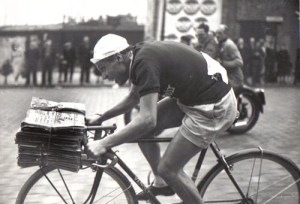 Since 2005, "la PAME" (Paname* Messanger Association) has made its mark on the international community of bike messengers through various World Championships. The PAME has organised several pre-event rides at the European Championships in Eindhoven in 2008 and Lausanne in 2013. Our wish is to permanently include Paris in the wider community of bike messengers worlwide and the participation in the development of new mobility and news modes of transport, including by promoting tis concept to Parisians and tourists in the Capital.
*Paris
SIGHT SEEING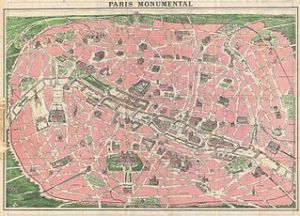 Paris is the most beautiful city in the world, just asking to be visited.
An abundance of monuments, museums and libraries stand alongside old neighbourhoods. You'll find picturesque spots, that allow you to appreciate the charms of Paris with a glass of wine in one hand and a baguette in the other.
You can find all the information by following this link:
http://www.parisinfo.com
PARIS AND ITS HOT-SPOT FREE WIFI
Paris on a plate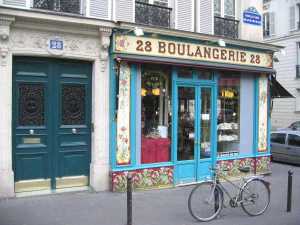 First and foremost, France is the country of the bakery: here we'll never die of hunger, because even at the top of the highest mountain in the Alps, there will be a bakery every 100m. You'll be able to buy one of our famous baguettes for just 1€, it's the staple breakfast item, eaten all across France. You will also find all sorts of pastries, cakes, and hot or cold sandwichs all at good prices. In France we have a very diverse culinary culture, from Corsica, to Basque Country, from Brittany, to Savoy and beyond; all regions of France are represented in Paris and they all offer you a wide variety of flavours, just go out and discover them! For those of you who don't eat meat or with special diets, you will also be able to find an impressive choice of vegetarian and vegan restaurants on this site : www.vegan-mafia.com
Equally, if you'd like a cheaper option, there are also many supermarkets and fast-food restaurants. If you prefer to eat organic, we also have shops that specialise in healthy products (Bio Co op, Naturalia, Bio C'est Bon).
SAFETY RIDE IN PARIS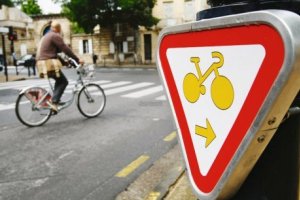 In the absence of any particular signage (traffic lights, stop sign, give way sign…) the priority goes to vehicles coming from the right hand side. We stress to you, that you must always be vigilant with bike safety in Paris. As there are numerous small and narrow roads, drivers often ignore this rule, not thinking of other road users (cyclists, pedestrians, etc..). Most roundabouts have traffic lights or give-way signs to control the circulation. Unlike the rest of France, in Paris, the priority goes to the drivers coming on to the roundabout.
All you need to know to discover the most prestigious city in the world
One way (except cyclists)
Signals the entry to an authorised contra-flow cycle lane.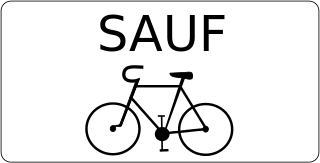 Go straight on
This sign authorises cyclists to go straight on through red lights, provided they give way to other road users.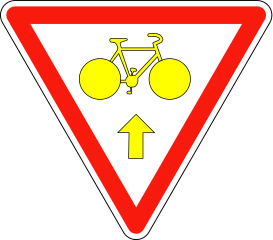 Turn right
This sign authorises cyclists to turn right through red lights, provided they give way to other road users.