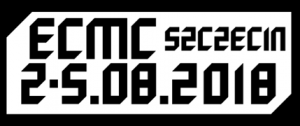 Thanks to the support and trust of the international bike messenger community, we have the pleasure of hosting ECMC 2018 – the 23rd European Cycle Messenger Championships. For four days, the streets of Szczecin will be taken over by urban cyclists celebrating and promoting their lifestyle. A variety of races, competitions, parties and events will be held all across the city. The main goal of the ECMC is to determine the fastest, smartest, toughest contestant of the Main Race to be crowned the new European Champion. It's not all about the competition, though. Just as important is the sense of camaraderie that comes with meeting fellow messengers from all over the world. The shared experience is perhaps the main reason why hundreds of cyclists gather in a different European city each year.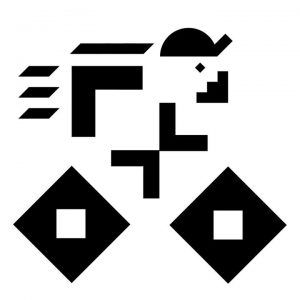 The strong sense of bond and connection that comes with choosing this exceptional lifestyle is what makes the international messenger community unique and worth getting into.
The 26th Cycle Messenger World Championship is organized by the association The Cycle Messenger World Championship 2018.
22.-26.AUGUST.2018
The organization of the event is supported by the Velokurjers Ltd. and the association The Latvian Cyclist Union. The Velokurjers Ltd. is the leader in the same day delivery in Riga and the most modern in the Baltic states. To see more visit www.velokurjers.lv/eng/
The association The Latvian Cyclist Union is the largest cycling organization in Latvia the goal of which is to promote cycling. See more www.divritenis.lv
Riga is the city having been granted the honor of organizing the 26th Cycle Messenger World Championship in a very special year for all Latvians. On 18 November 2018 we will celebrate Latvia's centenary. And this championship in 2018 is our involvement in the great celebration!
We invite everyone to enjoy Latvian traditional dishes – peas with bacon, bread soup, sweetened rye trifle, bacon stuffed rolls and drinks – kvass, beer, Riga Black Balsam. There are plenty of entertainment places in Riga – nightclubs, cafes, cultural and sporting events, hostels and hotels. Most young people can speak English.
REGISTER to enter CMWCRIGA
http://cmwc2018.com/en/register/
entry includes
Free entry to all CMWC 2018 events
Official CMWC 2018 t-shirt
Saturday and Sunday Lunch
Welcome kit with CMWC 2018 race book and special event wristband
You can make your payment directly to our bank account. Please contact us for the details – info@cmwc2018.com.